AITO
AITO is an automobile brand jointly developed by Huawei and Chery's subsidiary, Chongqing Seres Motors. Currently, AITO offers two models, the AITO M5 and AITO M7, which encompass both extended range and pure electric technologies.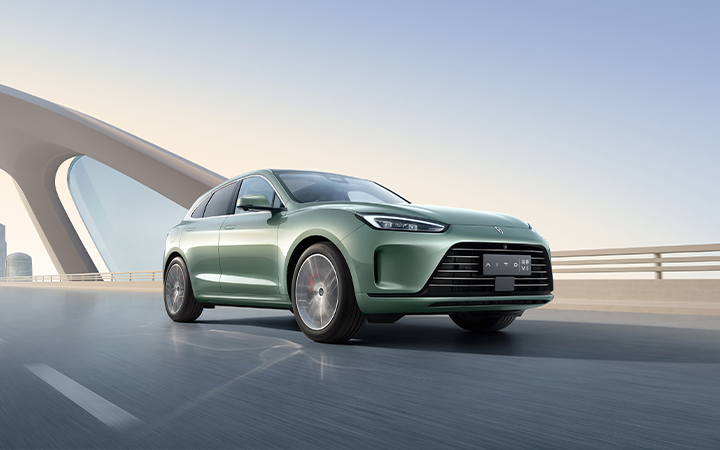 Borderless Car is a professional car import and export trade company. We want to create a borderless world auto industry. The following is the AITO vehicle models that we are selling.
HUAWEI ADS 2.0 Advanced Intelligent Driving System
It consists of 27 perception hardware components, including 1 long-range high-precision LiDAR, 3 millimeter-wave radars, 2 high-perception front-view cameras with 8 million pixels each, 9 side-view, surround-view, and rear-view cameras, and 12 ultrasonic radars.
HUAWEI DriveONE
This pure electric and plug-in hybrid platform incorporates advanced intelligent oil cooling technology for a safer and more reliable powertrain system. The four-wheel-drive intelligent driving edition delivers a peak power of 365 kW and a peak torque of 675 N·m, enabling 0-100 km/h acceleration in just 4.4 seconds.
HarmonyOS 3.0 Smart Cockpit
Features HUAWEI MagLinkTM, a versatile in-car interface, HarmonyOS distributed collaboration, seamless connectivity between the infotainment system and rear-seat tablets, two wireless super fast-charging ports with 40W output, three wired super fast-charging ports with 66W output, and one 60W wired fast-charging port. The innovative dual-fan cooling system ensures efficient heat dissipation.
Million-Dollar Luxury Car-Level All-Aluminum Chassis
Built with high-grade aluminum alloy, the chassis guarantees an exhilarating driving experience and is equipped with a front double-wishbone and rear multi-link independent suspension. It achieves a maximum speed of 72.9 km/h in the moose test. The second-generation IBOOSTER + ESPhev braking system combines energy regeneration with efficient braking, resulting in a braking distance of just 36.6 meters.