Arcfox
ARCFOX, a brand under BAIC Group, is positioned as a high-end intelligent new energy vehicle brand that pursues ultimate performance and innovative design. Established in 2016, ARCFOX has already launched several models including the Arcfox Alpha-S, Arcfox Alpha-T, and Arcfox Kaola.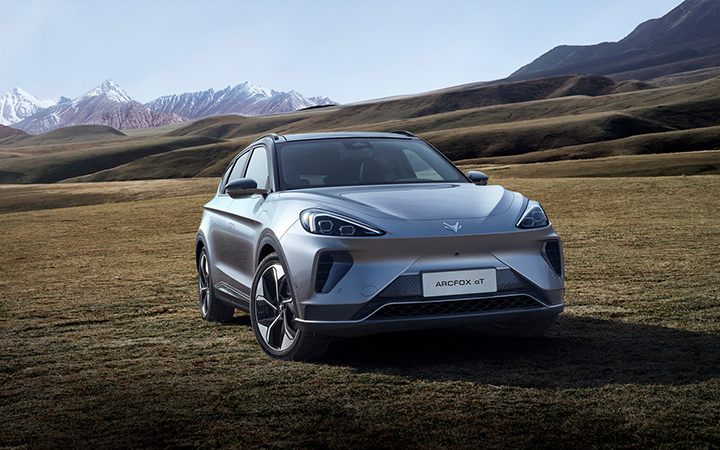 Borderless Car is a professional car import and export trade company. We want to create a borderless world auto industry. The following is the Arcfox vehicle models that we are selling.
Super Expansion
1. By utilizing modular chassis and body structures, ARCFOX can achieve a wheelbase expansion ranging from 2.5 to 3 meters, covering A0 to C segments and various vehicle types from sedans and SUVs to crossover models. 2. Standardized all-weather battery packs enable a range of 500-700km across the entire lineup through different module combinations. It supports super-fast charging and integrated charging and swapping functions. 3. The super electric drive system enables multi-motor four-wheel drive, providing power outputs ranging from 100KW to 750KW for comprehensive coverage. 4. The modular body technology with multiple materials and innovative cold joining techniques ensures compliance with the five-star safety standard throughout the lineup.
Super Intelligence:
1. Equipped with the most powerful chip capable of achieving up to 2.53 million trillion calculations per second. 2. The world's first commercial platform with 5G technology. 3. Incorporates over 30 intelligent perception devices, including three sets of lidar sensors. 4. Supports L3 and even L4 level autonomous driving technologies.
Super Interactivity
1. Features the world's first customizable touchscreen display, measuring nearly one meter in length. 2. Multi-modal emotional interaction allows for touch, voice, facial recognition, gestures, and emotion-based interactions. 3. Access to internet APIs from around the globe. 4. Seamless connection with mobile phones, offering millions of ecosystem services.
Super Evolution
1. The IMC architecture employs industry-leading SMART algorithm set, enabling rapid evolution of artificial intelligence. 2. Every three months, more than 30 modules can be upgraded through OTA updates to unlock new features.