Lynk & Co
Lynk & Co is a new era premium brand jointly established by Geely Auto Group and Volvo Car Group in 2016. Lynk & Co integrates European technology, European design, global manufacturing, and global sales. It is based on the Compact Modular Architecture (CMA) platform developed jointly by Geely and Volvo. Currently, there are models available: Lynk & Co 01 EM-P, Lynk & Co 05 EM-P, Lynk & Co 06 Remix PHEV, Lynk & Co 08,Lynk & Co 09,and Lynk & Co 09 Performance Edition etc.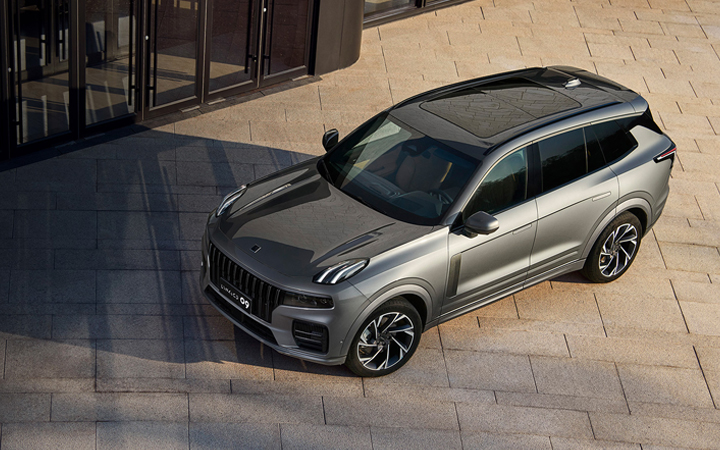 Borderless Car is a professional car import and export trade company. We want to create a borderless world auto industry. The following is the Lynk & Co vehicle models that we are selling.
13-speed hybrid electric drive DHT Pro
With a maximum mechanical efficiency of up to 97.5% and a maximum output wheel torque of 4920N.m, Lynk & Co's advanced hybrid system can enter parallel mode at speeds above 20 km/h, delivering strong power output across the entire speed range. Vehicles equipped with the 13-speed hybrid electric drive DHT Pro can achieve "launch-like acceleration," with quick downshifting for increased torque and acceleration from 0 to 100 km/h in less than 5 seconds.
GEEA 2.0 architecture
Under the GEEA 2.0 architecture, Lynk & Co vehicles feature a highly advanced neural network that supports high computing power for advanced intelligent driving. The architecture enables hardware decoupling of the powertrain system and defines the hybrid experience through software. It also supports over-the-air (OTA) updates for the chassis, intelligent driving domain, cabin domain, and body domain, enabling comprehensive intelligent advancements.
Lynk-E-Motive intelligent hybrid system
This system utilizes a combination of P1+P2 dual motors and the DHE15 hybrid-specific engine, delivering a maximum system output power of 180 kW and a maximum torque of 545 N.m. It supports OTA updates and adaptive learning of driving modes4. Efficient and safe "L-shaped" power battery: Lynk & Co vehicles adopt high-nickel ternary lithium batteries, which are lightweight, high-density, and highly efficient. The total battery capacity is 17.7 kWh, with a maximum charging power of 6.6 kW and support for discharging. The battery undergoes rigorous safety testing to minimize the risk of fire and other safety hazards.
LCP advanced driver assistance system
Lynk & Co vehicles can be equipped with 24 high-performance perception hardware, enabling multi-dimensional perception and precise calculation of vehicle dynamics. They also feature multiple advanced intelligent driving assistance functions, allowing for risk avoidance, solving parking difficulties, and ensuring a safe and enjoyable journey. These functions include ALCA lane change assist system, TAA large vehicle active yielding system, and TJP traffic congestion navigation assist system.
Qualcomm Snapdragon 8155 intelligent in-car system
Lynk & Co vehicles are equipped with the flagship-level Qualcomm Snapdragon 8155 intelligent cockpit chip, offering high computing power and low power consumption. The new human-machine interface (HMI) design enhances the visual and interactive experience.