Li Auto
Li Auto is a Chinese electric vehicle manufacturer that specializes in designing, developing, manufacturing, and selling luxury intelligent electric vehicles. Established in 2015, Li Auto aims to provide safe and convenient products and services for household users through product innovation and technological research. Currently, Li Auto has released three models: Li L7, Li L8, and Li L9.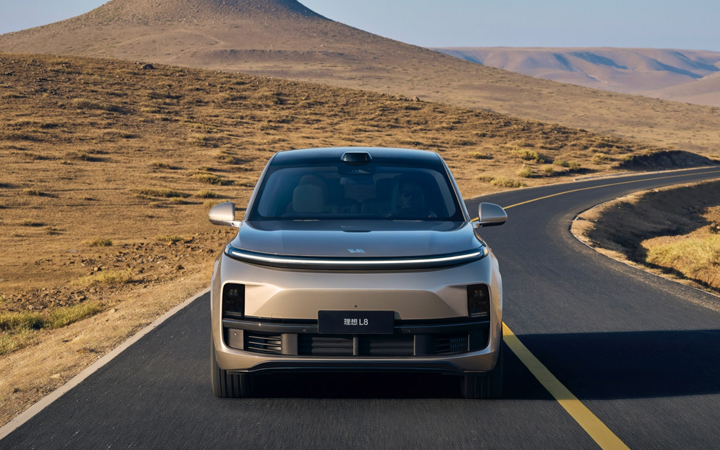 Borderless Car is a professional car import and export trade company. We want to create a borderless world auto industry. The following is the Li Auto models that we are selling.
Li Auto AD Intelligent Driving System
The LKA Plus enables autonomous lane changing, improving traffic efficiency and providing a more comfortable acceleration and deceleration experience. The first AEB function integrated with a lidar system expands its capabilities to irregular obstacles and nighttime scenarios. The HUD snow mode displays speed, speed limits, navigation, and road conditions clearly visible on the head-up display. Both AD Pro and AD Max possess powerful AI visual perception capabilities, utilizing self-developed pure visual AI perception and BEV bird's-eye view algorithms to provide comprehensive intelligent safety protection for driving and travel.
New 4WD Extended Range Electric System
The new 1.5T four-cylinder range extender achieves a maximum thermal efficiency of 40.5%, ensuring safer operation and approaching a pure electric driving experience even in range extender mode. The new flame-retardant battery has a total capacity of 42.8 kWh, offering a CLTC pure electric range of 210 kilometers and a WLTC pure electric range of 175 kilometers. The front and rear dual-motor intelligent four-wheel drive system delivers a peak power of 330 kW, peak torque of 620 Nm, accelerates from 0 to 100 kilometers per hour in 5.3 seconds, and maintains abundant power even at low battery levels.
Li Auto Magic Carpet Air Suspension
Composed of a front double-wishbone suspension, rear five-link suspension, intelligent air suspension, CDC continuously variable damping shock absorbers, and a self-developed XCU central domain controller, the Magic Carpet air suspension provides a smoother and more comfortable driving experience. The Magic Carpet air suspension offers five levels of adjustable height, with the standard height suitable for everyday road driving and excellent overall performance.
Intelligent Strategy: Full-Stack Self-Development Entering the 3.0 Era
The Li Auto Max model completely eliminates reliance on high-definition maps and achieves real-time perception, decision-making, and planning, enabling autonomous driving in complex urban scenarios, just like human drivers. In the upcoming production-ready City NOA (Navigation on Autopilot) algorithm, Li Autoutilizes three neural network models: static BEV network algorithm, dynamic BEV network algorithm, and Occupancy network algorithm for reconstruction, enhancing the Occupancy network algorithm with NeRF technology to achieve higher accuracy and detail.
V high-voltage electric drive system
To address range anxiety in new energy vehicles, Li Auto proposes an V ultra-fast charging pure electric solution. This solution includes an V high-voltage electric drive system built on third-generation silicon carbide power semiconductor technology, batteries with 4C fast-charging capability, and a self-developed thermal management system that improves energy utilization efficiency while enhancing charging speed. Li Auto applies third-generation silicon carb (SiC) technology to key energy consumption components, such the electric drive system, to enhance energy efficiency.