IM Motors
IM Motors was established in December 2020 and jointly developed by SAIC Motor, Zhangjiang Hi-Tech Park, and Alibaba Group, creating a high-end intelligent electric vehicle. It was simultaneously launched in Shanghai, China, Las Vegas CES, and London, UK in January 2021.
IM Motors embodies the realization of transformative smart mobility in the era of intelligence. With a data-driven technological philosophy and powerful self-learning capabilities, it aims to make autonomous driving more user-friendly. Continuous exploration for advanced intelligent driving solutions drives IM Motors towards creating a better future for transportation.
Currently, IM Motors has unveiled models such as IM LS7 and IM L7.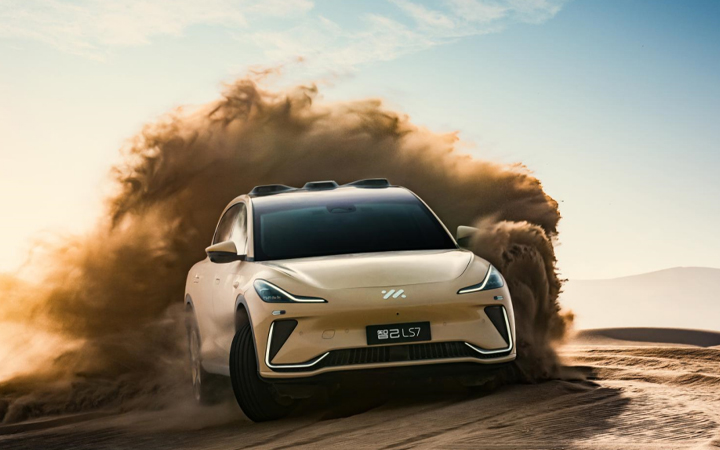 Borderless Car is a professional car import and export trade company. We want to create a borderless world auto industry. The following is the IM Motors models that we are selling.
Uni-Box Vehicle Architecture
Based on the exclusive modular intelligent electric platform Cube-A, IM Motors has developed the Uni-Box vehicle architecture featuring gull-wing doors and the YAT cruise-type semi-full-size steering wheel. Additionally, it includes an ultra-narrow bezel immersive panoramic screen.
Ultra-High Safety Rating
The vehicle extensively utilizes submarine-grade steel with a tensile strength of up to 1500Mpa. Drawing inspiration from the circular rib structure found in submarines, the hard-top cage architecture provides occupants with enveloping protection. Integration of the PRB battery pack into the body significantly enhances overall rigidity. The vehicle achieves a torsional stiffness of 36000Nm/kg.
Battery and Motor System
Featuring a state-of-the-art 100kWh high-voltage, high-energy density battery with high nickel monocrystalline cells, IM Motors enables faster energy replenishment. Leveraging EVD vector four-wheel drive technology, it seamlessly switches within 300ms, ensuring exceptional power and range. The system boasts an extraordinary power density of 3.03kW/kg, utilizing a black-label magnesium-aluminum alloy motor, direct cascade oil cooling, and an 8-layer Hair-pin flat wire winding. The eTAC edge torque control technology provides a response speed three times higher than conventional TCS.