NIO
NIO is an intelligent electric vehicle brand that was established in Shanghai in 2014. It represents the participation of domestically produced high-end electric vehicles in global competition. Its product lineup mainly includes NIO ES8, ES7, ES6, EC7, EC6, ET7, ET5, EP9.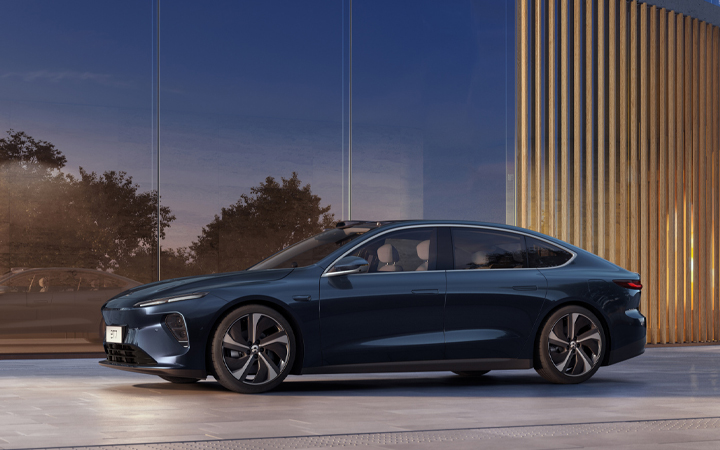 Borderless Car is a professional car import and export trade company. We want to create a borderless world auto industry. The following is the NIO vehicle models that we are selling.
Banyan Intelligent System
The NIO intelligent system encompasses in-car intelligent hardware, vehicle computing platform, operating system, intelligent algorithms, and intelligent applications. Named after trees, it symbolizes continuous growth, the coming together of trees to form a forest, and also expresses the concept of greenness and sustainability. Banyan is the intelligent system corresponding to NIO's second-generation technology platform, NT2. The NIO Super Sensing System Aquila and the supercomputing platform Adam are integral components of the Banyan intelligent system, representing in-car intelligent hardware and the vehicle computing platform, respectively.
High-efficiency Electric Drive Platform with Silicon Carbide Power Modules
It achieves a 0-100 km/h acceleration in just 3.9 seconds. The entire lineup comes standard with Brembo high-performance four-piston calipers, with the shortest braking distance from 100 km/h to 0 at 33.9 meters. Additionally, the entire lineup features air suspension as standard. With a low drag coefficient of 0.263, the standard range battery pack (75 kWh) provides a range 485 kilometers according toTC standards, the long-range battery pack (100 kWh) offers a range of 620 kilometers, and the ultra-long-range battery pack (150 kWh) provides a range exceeding 850 kilometers.
PanoCinema Panoramic Digital Cockpit with AR/VR Technology
NIO has collaborated with innovative AR device company NREAL to develop exclusive AR glasses that can project a virtual screen equivalent to a 201-inch display at a distance of 6 meters. Combined with the new -color digital light curtain ambient lighting, Dolby panoramic sound, and a 7.1.4 immersive sound system, PanoCinema creates a unique multi-sensory immersive experience within the dedicated space of a NIO ES7.
Efficient Intelligent Electric Drive System with Dual-Motor Intelligent All-Wheel Drive
Featuring a front induction motor and a rear permanent magnet motor, this system applies silicon carbide power modules for lower energy consumption, delivering high performance and increased safety redundancy. It provides optimal power distribution for different scenarios.