Honda
Honda is a multinational transportation and machinery manufacturing company primarily engaged in the production of automobiles, motorcycles, aircraft, engines, and power equipment. It was founded by Soichiro Honda in 1948 and is headquartered in Minato-ku, Tokyo, Japan. Honda has more than 130 production facilities in 29 countries and regions worldwide, and its automobile production volume and scale rank among the top ten manufacturers in the world.
Currently, our available models include the Honda CR-V, Honda Fit, Honda Civic, Honda Accord, and more.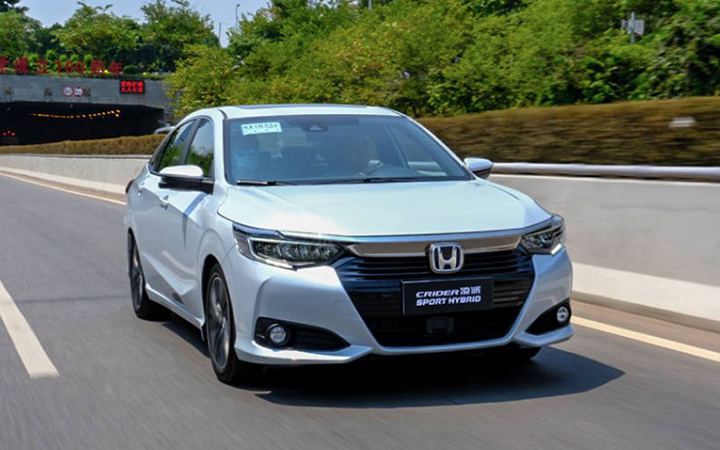 Borderless Car is a professional car import and export trade company. We want to create a borderless world auto industry. The following is the Honda vehicle models that we are selling.
Honda Dual-Motor Hybrid System
The high-power dual-motor drive unit of Honda's hybrid system offers fast responsiveness. Honda has developed and continuously evolved the dual-motor hybrid system configuration. The upgraded battery temperature control system ensures reliable output and energy recovery performance even under harsh climate conditions, such as extreme cold or heat.
Honda SENSING 360
By utilizing a forward-facing camera and five millimeter-wave radars, Honda SENSING 360 significantly enhances the surrounding detection range and recognition accuracy, achieving a 360-degree monitoring capability. It particularly strengthens accident avoidance at intersections, reducing the risk of accidents and relieving the burden on drivers.
Honda CONNECT 4.0
From the perspectives of "monitoring the surrounding environment," "guarding the occupants inside the vehicle," and "diagnosing the vehicle's condition," Honda CONNECT 4.0 provides a safe and secure driving experience of "early perception, proactive guarding, and keeping driving away from danger." It supports a more comprehensive connectivity and offers a richer entertainment content ecosystem.