Chery
Chery Automobile, established in 1997, has the production capacity of 900,000 vehicles, 900,000 engine sets, and 800,000 transmissions per year. It has developed five major passenger vehicle platforms: A00, A0, A, B, and SUV, with a product lineup covering eleven series and a total of twenty-one models. The company's products span across passenger cars, commercial vehicles, micro-cars, and other fields.
The models currently released by Chery include: Chery Tiggo 9, Chery Tiggo 8 PRO, Chery Tiggo 7, Chery Arrizo 8, Chery Arrizo 5, Chery eQ1, Chery Wujie Pro, Chery QQ Ice Cream, etc.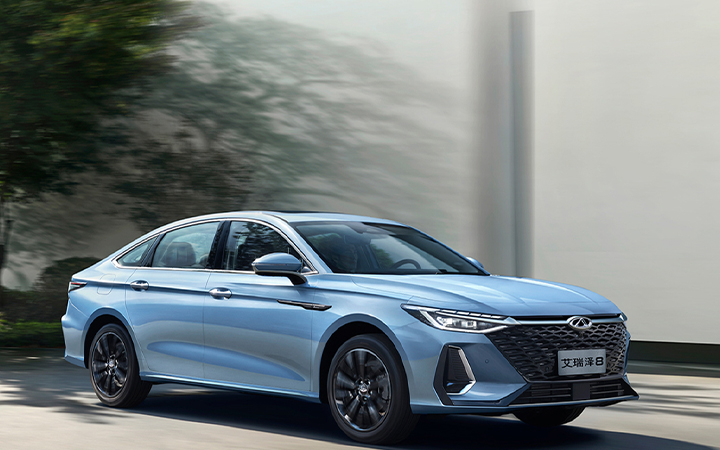 Borderless Car is a professional car import and export trade company. We want to create a borderless world auto industry. The following is the Chery vehicle models that we are selling.
ACTECO Efficient Powertrain System
The internationally leading powertrain technologies, including TGDI, CVT, 6AT, and DCT, provide exhilarating power beyond drivers' expectations. Through smooth and efficient power transmission, it effectively reduces kinetic energy loss and significantly improves fuel efficiency, achieving the optimal balance between power and energy consumption.
CLOUDRIVE Intelligent Entertainment Driving System
Innovatively integrating the vehicle entertainment system with the CanBus driving system through cloud technology, it realizes true personalization and practicality of the driving environment. With intelligent technology that combines human-vehicle interaction and entertainment, as well as a sense of futuristic experience, it brings unprecedented joy to every user's driving experience. The laboratory possesses world-leading Meisterbock for exterior measurement and Cubing tools for component monitoring. Strict craftsmanship ensures the lean quality of every Chery product, making trust within reach.
Mars Architecture
Chery's Mars Architecture, consisting of physical platform architecture and EEA electronic and electrical architecture, is a new high-end intelligent electric platform developed for the new era of the automotive industry. It provides users with new experiences from multiple dimensions, including high computing power, high security, high reliability, scalability, personalization, and ecological openness.
Intelligent Lion
Chery's Intelligent Lion includes two core technologies: Intelligent Cockpit and Intelligent Driving. It covers five business segments: Intelligent Lion Drive, Intelligent Lion Cloud, Intelligent Lion Win, Intelligent Lion Make, and Intelligent Lion Travel. It brings users a more comprehensive driving and cabin sensory experience.
Galaxy Ecology
Chery's Galaxy Ecology includes four core technologies: Smart Cloud Platform, Intelligent Data, Intelligent Upgrades, and Eco Partners. With the support of Internet technology and a focus on user experience, it evolves automotive travel scenarios from an ecological and technological perspective. It redefines the future intelligent travel experience with humanized smart technology.