Roewe
Roewe is an automotive brand under SAIC Motor Corporation Limited, founded in October 2006. Roewe offers a range of vehicles, including gasoline-powered cars, pure electric vehicles, and hybrid vehicles.
Leveraging three new technologies, namely the "New Generation SAIC Star Cloud Pure Electric Systematic Platform," "New Generation DMH Dual Motor Hybrid Technology," and "New Generation Magic Cube Battery System," SAIC Roewe has accelerated its transformation towards new energy vehicles and achieved full coverage of product lines in the pure electric and hybrid domains.
Currently, Roewe has released several models, including the Roewe eRX5, Roewe RX5 MAX,Roewe RX5 ePLUS, Roewe RX5 eMAX, Roewe iMAX8, Roewe CLEVER, Roewe i6 MAX EV.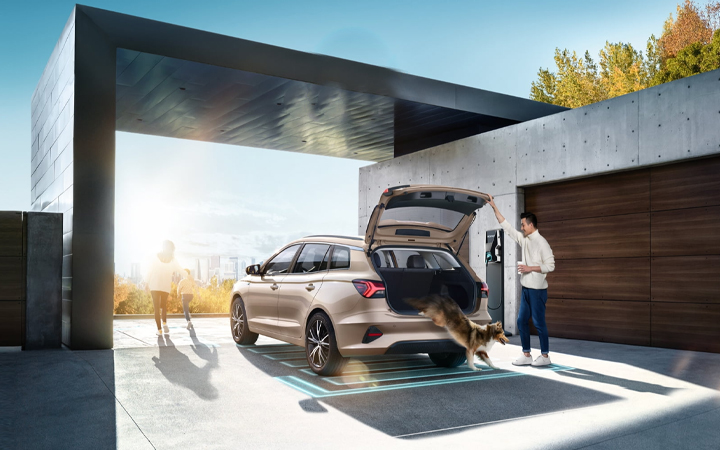 Borderless Car is a professional car import and export trade company. We want to create a borderless world auto industry. The following is the Roewe vehicle models that we are selling.
High-voltage Drive Battery Technology
Pure electric vehicles are equipped with high-performance electric drive and control systems, which include nickel-cobalt-manganese lithium high-voltage battery systems, permanent magnet synchronous drive motors, vehicle thermal systems, electric power steering systems, onboard high-voltage chargers, electric air-conditioning compressors, regenerative braking, and other core components with advanced technology.
Blind Spot Monitoring Assistance
Includes LCA Lane Change Assist, BSD Blind Spot Detection, DOW Door Opening Warning, RCTA Rear Cross Traffic Alert, 540-degree panoramic high-definition camera, front and rear parking radar, A-pillar blind spot monitoring, and AR virtual navigation, as well as APA Automatic Parking Assist.
Green Core Permanent Magnet Synchronous Motor
Delivers instant peak torque, rapid response, and powerful output from the start. It features a maximum power of 90 kW and maximum torque of 230 Nm, utilizing hairpin winding technology.
10-speed EDU Gen2 Intelligent Electric Drive Unit Transmission
Optimizes dual-core power for real-time balance between power and fuel consumption, achieving high-quality driving experience with its 10-speed transmission.
Strong Hybrid Core
A plug-in hybrid intelligent connected mid-size SUV, equipped with the Blue Core 1.5T engine, Green Core 90 kW motor, and the 10-speed Gen2 EDU super-gold power combination.
Intelligent Technologies
AR-Driving Augmented Reality Driving Assistance System, AR-Pilot Intelligent Driving Assistance System, APA Automatic Parking Assist System, and Internet Car Intelligent System 3.0-Pro.