Trumpchi
GAC Trumpchi was established on July 21, 2008. As a Chinese automobile brand created by GAC Group, it aims to enhance its core competitiveness and achieve sustainable development. Trumpchi has put forward a dual-driven development strategy ofhybridization + intelligence," making comprehensive efforts in hybrid technology. It has already launched multiple models of both conventional and new energy vehicles, covering SUVs, MPVs, sedans, and other vehicle types, achieving a complete layout of traditional power and new energy vehicles.
Currently, these models have been released: Trumpchi GE3, Trumpchi GS8,Trumpchi M8, and Trumpchi GS4 PHEV etc.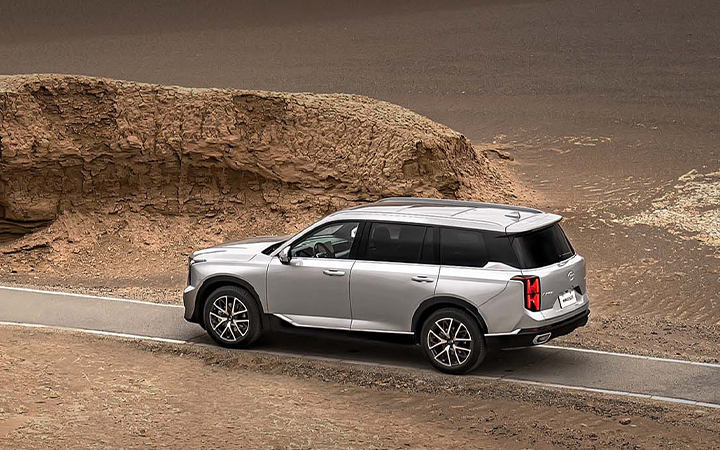 Borderless Car is a professional car import and export trade company. We want to create a borderless world auto industry. The following is the Trumpchi vehicle models that we are selling.
ADiGO Intelligent Driving Assistance System
It includes AEB system, FCW system, ACC system, LDW (Lane Departure Warning) system, LKA (Lane Keeping Assist) system, HMA (Highway Mode Assistant) intelligent high/low beam switching system, ICA (Integrated Cruise Assist) system, and TJA (Traffic Jam Assist) system.
ADiGO Intelligent System
High-speed responsive voice interaction, GOS intelligent voice; intelligent navigation and travel, GAC Motor T-BOX intelligent remote assistant.
Third-generation 1.5T GDI Engine
Features include a 350-bar high-pressure direct injection system, low-inertia turbocharger, Guangzhou Automobile Group Combion Control System patent technology, water-cooled intercooler, and new generation low-friction material technology.