Xpeng
Xpeng Motors is an internet electric vehicle brand under Guangzhou Chengxing Zhidong Automotive Technology Co., Ltd founded in 2014 and headquartered in Guangzhou, China's leading smart electric vehicle company.
Xpeng Motors continues to lead in the fields of intelligent driving, interactive experience, and connectivity. Currently, it has released five models: Xpeng P7, Xpeng P5, Xpeng G3, Xpeng G9, Xpeng G6.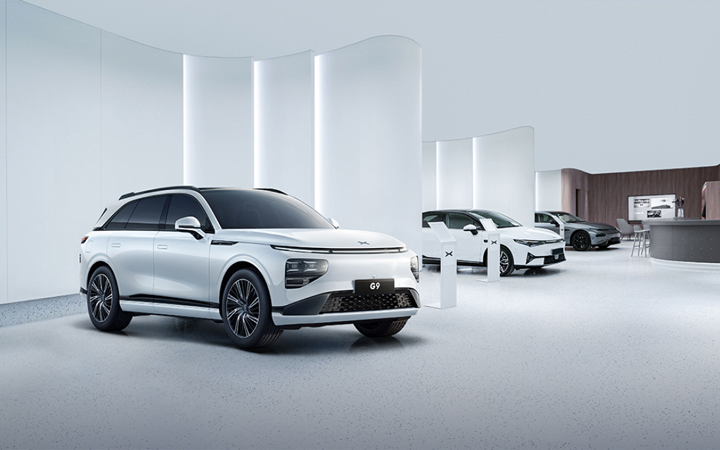 Borderless Car is a professional car import and export trade company. We want to create a borderless world auto industry. The following is the Xpeng vehicle models that we are selling.
Intelligent Assisted Driving System (XNGP)
In the city NGP mode, the vehicle can automatically avoid pedestrians, non-motorized vehicles, construction roads, and congested sections. It intelligently plans routes and automatically recognizes traffic lights, adjusting vehicle speed, following other vehicles, and changing lanes like an experienced driver. Xpeng Motors, based on its continuously improving proprietary software architecture and a closed-loop, self-growing AI and data system, aims to achieve the ultimate form of assisted driving technology before fully autonomous driving.
Deep Visual Neural Network (XNET)
During the driving process, Xpeng G6 truly activates the "God's Eye View" with its next-generation visual perception architecture called XNet, a deep visual neural network. It fuses data collected by multiple cameras over multiple frames, providing 4D information on dynamic objects and 3D information on static objects from a bird's-eye view perspective. This includes the size, distance, position, speed, behavior prediction of vehicles and motorcycles, as well as lane markings and roadside positions, truly enabling a comprehensive perception.
XPOWRE 3.0 Powertrain System
Xpeng Motors synchronously develops its vehicle-side, charging-pile-side, and charging-station-side capabilities. It is the first company in China to mass-produce an 800V high-voltage SIC platform for vehicles, coupled with China's first batch of 480KW high-voltage charging piles and self-developed energy storage and charging technology. This achieves a 5-minute charge for a 200-kilometer range, significantly improving user charging efficiency and experience.
Xpeng SEPA 2.0
Xpeng Motors' SEPA 2.0 Flying Technology Architecture combines high-performance electric drive systems, intelligent perception and decision-making systems, connectivity and cloud services, and OTA upgrades and autonomous development platforms to provide users with a safer and smarter electric vehicle experience.