Geely
Geely Automobile is a brand under Geely Automobile Group, which is a leading Chinese car manufacturer aiming to become the most competitive and respected Chinese car brand. Geely Automobile Group follows the development philosophy of "independent breakthrough and innovation, integrating global wisdom, and mastering core technologies," and implements strategies such as "product platformization," "safety first," "energy diversification," and "intelligent technology."
Geely Automobile has a wide range of models including the Xingyue L, Xingyue S, Xingrui, Bin Yue, Bin Rui, Haoyue, ICON, Bo Yue series, Jiaji, Bo Rui, covering various segments such as sedans, SUVs, and MPVs.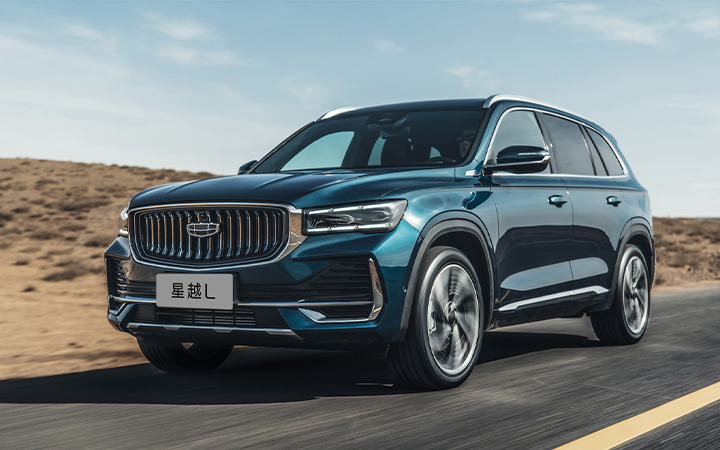 Borderless Car is a professional car import and export trade company. We want to create a borderless world auto industry. The following is the Geely vehicle models that we are selling.
CMA Super Matrix
The CMA Super Matrix inherits Geely's strong intelligent genes, giving the vehicle a higher level of intelligence. Whether it is the communication between vehicles and roads based on 5G integration, the communication between vehicles and people based on intelligent systems, or the communication within Geely's integrated travel ecosystem, efficient connections can be achieved. The CMA architecture adopts a new generation of powertrain developed based on European luxury car technology standards and tuned by a team of international experts. This ensures that the vehicle can deliver powerful performance while enhancing the user's driving experience. The continuously improving thermal efficiency not only enhances driving performance but also provides better fuel economy for users.
GalaxiN OS
GalaxiN OS is Geely's self-developed distributed operating system. By deploying a stronger information security protection kernel at the architecture's underlying level, the system significantly enhances user privacy protection by deploying national encryption algorithms in self-developed chips. Through its integration with the new voice engine at the system level, it provides users with more accurate recognition, full-scene visible and spoken interaction, and millisecond-level response. At the application layer, GalaxiN OS brings a new UI style and smooth Galaxi micro-motion effects, creating an immersive experience for users.
Thorium Plug-in Hybrid 8848 System
The Thorium Plug-in Hybrid 8848 system has reached new heights in the three values of "plug-in hybrid technology." In terms of thermal efficiency, the new generation Thorium plug-in hybrid engine B-Plus achieves a peak production thermal efficiency of 44.26%, and the next generation engine with a thermal efficiency exceeding 46% is currently in the validation stage. In terms of performance, the Thorium Plug-in Hybrid 8848 features the "three-gear variable frequency electric drive," which is the world's first intelligent electric drive system that achieves P1+P2 dual-motor overclocking. The two-wheel drive system has a combined power of 287kW, and a super performance version with a combined power of 488kW will be released in the future. In terms of intelligent control, the Thorium Plug-in Hybrid 8848 introduces the industry's first predictive performance energy management system, which can improve energy efficiency by up to 15%. The newly added intelligent health management function ensures the safe operation of the plug-in hybrid system at all times.