Chevrolet
Chevrolet, as the largest brand under General Motors, can be considered one of the most successful automobile brands in the world based on its cumulative production volume to date. It ranks first on the sales charts in the United States. Chevrolet offers a wide range of vehicle models, from compact cars to large sedans, from vans to full-size pickups, and even from SUVs to sports cars. Consumers can find a corresponding model for any type of vehicle they need in Chevrolet.
Currently, we have the following models available: Chevrolet Trailblazer, Chevrolet Trax RS, Chevrolet Cruze, Chevrolet Malibu XL, Chevrolet Equinox, Chevrolet Seeker, Chevrolet Menlo, and more.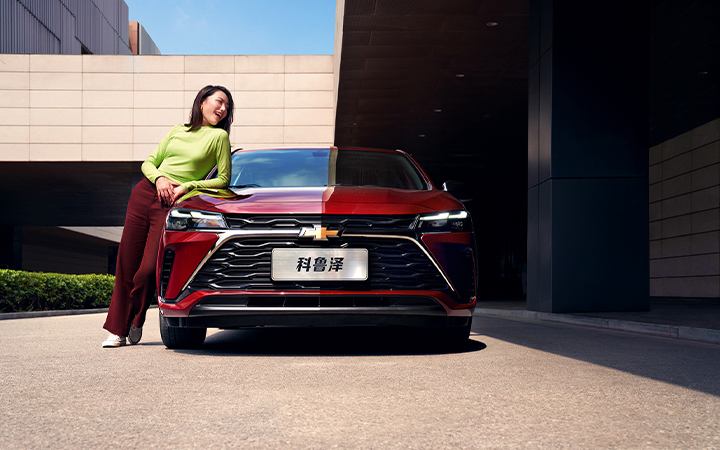 Borderless Car is a professional car import and export trade company. We want to create a borderless world auto industry. The following is the Chevrolet vehicle models that we are selling.
3x3 Electronic Control System:
Three driving modes with three energy recovery modes, providing different combinations to meet the driving needs of passengers on different road sections. The three driving modes include Eco mode, Normal mode, and Sport mode.
High-performance Ternary Lithium Battery:
The battery has a total capacity of 52.5kWh, with an energy density of 140Wh/kg. The NEDC pure electric driving range can reach up to 410km, eliminating range anxiety and providing a more reassuring driving experience.
Twin-Clutch Intelligent Four-Wheel Drive System:
Stable handling with independent control of torque on both sides of the rear axle, actively controlling torque distribution between the front and rear axles, and continuously distributing torque between the left and right rear wheels in a ratio of 100:0-0:100, ensuring stable handling in every corner. With a maximum torque output of 3000Nm on the rear axle, it provides powerful all-terrain driving capabilities.
9-Speed HYDRA-MATIC Automatic Transmission:
A wider speed ratio range of 7.6 and a more refined gear distribution provide a better shifting experience. The large-angle damping spring inside the torque converter improves quietness at medium to high speeds. With the engine running at lower speeds at the same speed, it offers better fuel economy.
535T Intelligent Direct Injection Turbocharged Engine:
Balancing ample power and fuel efficiency, it achieves maximum torque at low speeds, with an acceleration from 0 to 100km/h in just 9.5 seconds. The combined fuel consumption is as low as 5.8L/100km, representing a nearly 8% reduction compared to the previous generation engine. It has a maximum rated power of 121kW at 5600rpm and a maximum torque of 240Nm at 1500-4000rpm.