Unveiling the Top 10 Cutest EV Cars of All Time
When it comes to the cutest cars, which brands do you think of? For example, the popular Wuling Hongguang Mini EV and Leapmotor T03 in China are known for their cute, compact, and convenient designs. In addition, there are also overseas models with adorable and interesting appearances. These cars can solve our daily commuting problems in the city and even provide us with pleasure during short trips. With the development of the new energy vehicle market, there is an abundance of cute and long-range electric cars available. We have compiled a list of 10 electric car models that are already on the market or highly anticipated and are perfect for women and those who love cute designs. Enjoy reading!
SMART Fortwo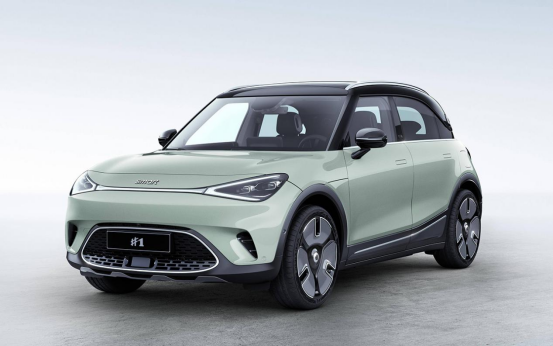 As a small SUV that will be launched in 2023, the SMART Fortwo continues its brand's characteristic of being compact in size. Its rounded exterior can accommodate up to five people. The SMART Fortwo is equipped with a 66 kWh lithium-ion battery, with a top speed of 180 km/h and a range of 560 km according to the CLTC standard. Long distances are not a problem for this car.
Microlino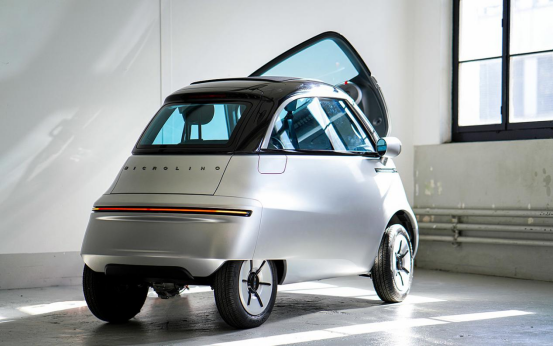 This microelectric car, introduced by Swiss company Micro Mobility Systems, looks like a cartoonish small sedan. The Microlino can carry two people, including a driver and a passenger, and has a storage space of over 226 liters in the trunk, making it more practical than motorcycles or scooters. It also has a small touchscreen inside for controlling heating and Bluetooth speakers, with a top speed of 56 mph.
MINI Cooper Electric EV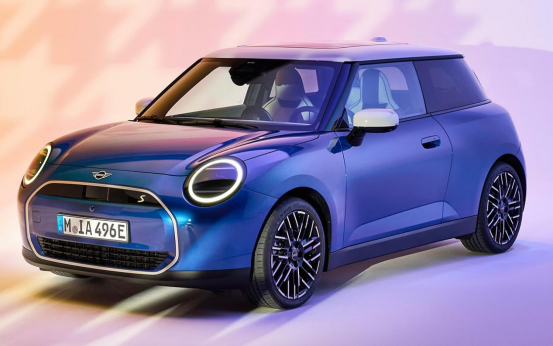 The Mini Cooper SE is based on the current Mini Cooper 3D model, maintaining the urban car's avant-garde and stylish design. It features a yellow-green body color as the main visual element, accompanied by LED headlights, taillights, a new front bumper, and aluminum wheels, creating a distinctive and eye-catching appearance. It has a driving range of up to 235 km.
Fiat 500 Electric
The front face of the Fiat 500 Electric features a nearly closed design, with "eyebrow" details on the clamshell hood, giving the entire front end a cute look. Unlike the gasoline version of the Fiat 500, the electric model directly displays the "500" logo on the front instead of the "FIAT" brand logo. With its classic three-door, four-seat layout and compact size, this car is perfect for navigating the narrow streets of European cities. Additionally, its exquisite design adds to its appeal.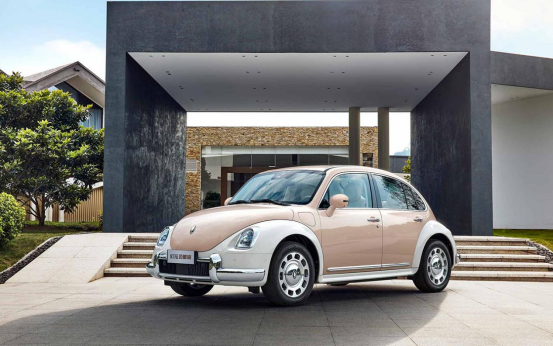 The Ora Ballet Cat, a model from Chinese brand Great Wall Motors, has an elegant and delicate exterior design. The car has soft and rounded lines, and the headlights and two-tone retro body color give the impression of an elegant cat. It is a small electric car that is very suitable for female drivers. Its long-range capability is also noteworthy, with a CLTC range of up to 500 km.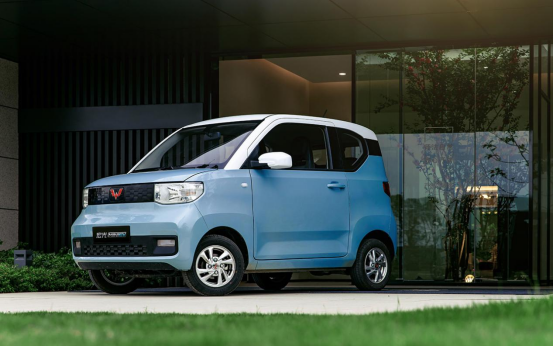 The popularity of the Wuling Hongguang Mini EV in overseas markets has promoted the hot development of Chinese microcars. This car is mainly positioned as an A00-level microelectric four-wheel car. It maintains a square shape, a fully enclosed front face design, and large headlights resembling cute eyes. The car features a colorful and fashionable Macron color scheme, giving it a youthful look. It is a two-seater car suitable for couples or urban professionals. Its CLTC range can reach 300 km.
Chevrolet Bolt EV (Not yet available)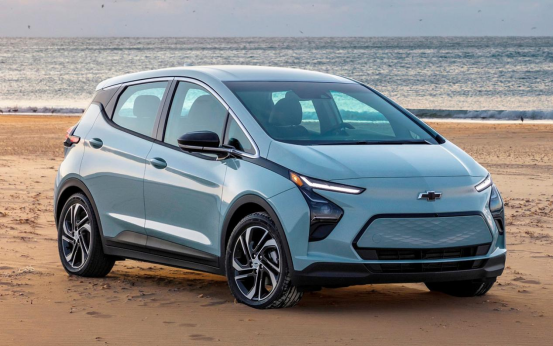 The Chevrolet Bolt EV has a small and cute appearance. The front grille is small and features a closed design commonly used in new energy vehicles. Paired with slim LED light strips on both sides, it has a charming and recognizable look. As a small car, the Chevrolet Bolt EV looks compact from the side. The car also features stylish two-tone five-spoke wheels, exuding a dynamic atmosphere. In terms of range, the official data shows that the Bolt EUV has a range of about 402 km, while the new Bolt EV has a range of about 416 km.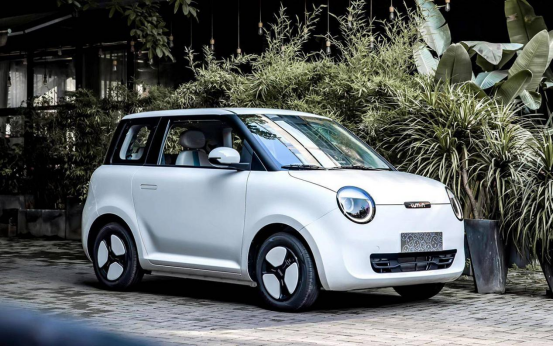 The first impression of the Changan Lumin is that it is very stylish and cute. The front end features a personified design, with two round headlights and a rectangular air intake on the front bumper that resembles a character from the movie "Cars". The side profile of the Changan Lumin is compact, featuring a three-door, four-seat design, with hidden door handles and a charging port on the front fender. The slightly raised wheel arches add a touch of strength. The rear design of the Changan Lumin echoes the front end, with simple and rounded lines and two cylindrical taillights, giving it a delicate visual effect.
Chery New Energy - Little Ant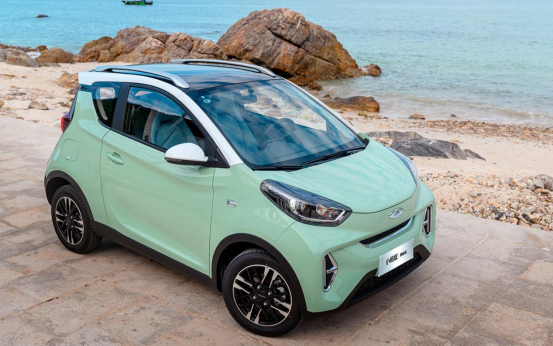 The Little Ant is a model from Chery's new energy lineup. From the exterior, the new Little Ant continues thebrand's design language with its bold and eye-catching appearance. The front end features a closed grille design with sleek headlights and a unique honeycomb pattern, giving it a modern and futuristic look. The compact size and rounded shapof the Little Ant make it perfect for navigating narrow city streets. It also offers a decent driving range, making it suitable for daily commuting.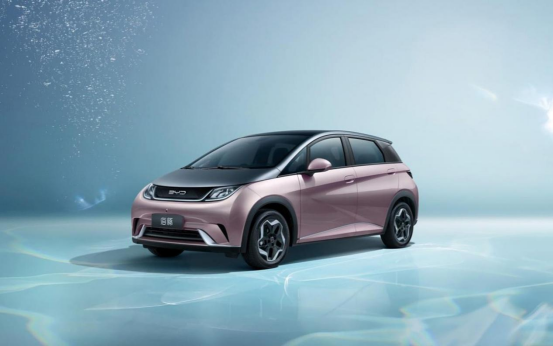 Dolphin, a model of the Ocean series of Chinese automobile brand BYD, adopts the design language of marine aesthetics, draws inspiration from the ocean, and is both agile and fashionable. The front face is still a closed design, and the headlights on both sides are round in shape and have a good effect when lit. The lower enclosure has a three-section design, with small-sized air guides on both sides. The air inlet at the bottom adopts a banner design and is blackened to further enhance the sporty attributes. Overall it looks cute and fashionable. On the side of the car body, the slightly sloping roof is matched with a strong waistline, coupled with the stylish wheel shape, it is quite fashionable. In terms of battery life, it is available in 420km and 401km, and supports fast charging.
These electric cars not only provide a convenient and environmentally friendly mode of transportation but also add a touch of cuteness and fun to our daily lives. Whether you're looking for a compact city car or a stylish and unique ride, these models are worth considering.