Discover the World's Top 10 Electric Convertible Cars
In today's rapid development of the new energy vehicle market, the market size of electric convertible cars is relatively small, which is obviously constrained by the development of new energy vehicles themselves. However, it can be foreseen that the demand for electric convertible cars will gradually increase in the future, as the advantages are obvious, such as the popularity of electric vehicles and the personalized needs of consumers. Compared to traditional cars, electric vehicles offer more comfortable driving performance. If the convertible top can be opened to feel the speed of the wind, it may be more popular than traditional cars.
We have compiled a list of the top 10 electric convertible cars that are currently on the market or have garnered high attention. If you are interested, you can take a look, after all, the concept cars have been proposed, so will they be far from being launched?
Lexus LF-C2 (Concept cars)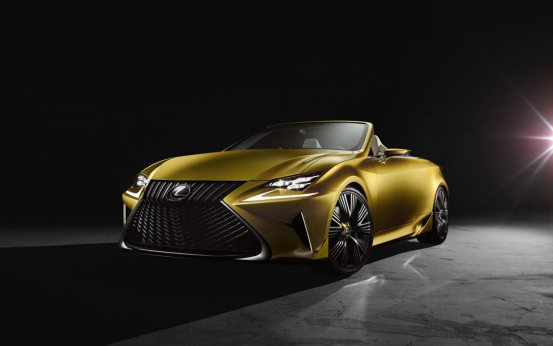 The Lexus LF-C2 is a concept car introduced in 2014. This model showcases Lexus' vision and concept for future convertible car designs. The LF-C2 features a stylish and dynamic exterior design with a two-door convertible body structure, complex yet elegant lines, and a bold front face design, showcasing the unique style of the Lexus brand.
Although the LF-C2 is a concept car, it sets the direction for the development of Lexus convertible models and demonstrates the brand's focus and investment in the future convertible car market. However, it is important to note that there are currently no plans for mass production of the LF-C2, so it remains a concept car for now.
Audi e-tron Spyder (Concept cars)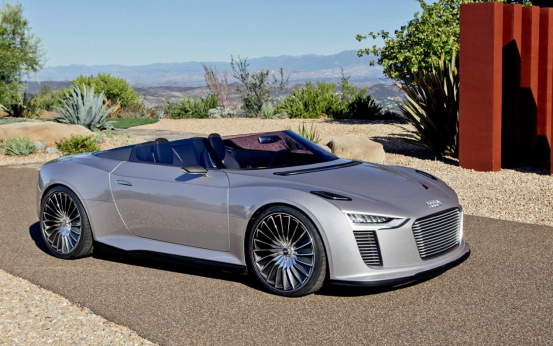 The Audi e-tron Spyder is a concept car that made its debut at the 2010 Paris Motor Show. This model features a two-seater convertible design and is equipped with a plug-in hybrid system that combines a 3.0-liter V6 TDI diesel engine and two electric drive units, providing powerful performance and excellent fuel economy.
The e-tron Spyder's exterior design is futuristic, with a distinctive Audi family-style front face design and many streamlined design elements, showcasing its technological and dynamic appeal. The interior adopts Audi's elegant design language, combining high-tech instrument panels and entertainment systems to create a comfortable and luxurious driving environment.
It should be noted that although the e-tron Spyder is an eye-catching concept car, it has not been mass-produced. However, this model provides valuable insights for the future development of Audi convertible models and showcases Audi's efforts and innovative spirit in eco-friendly technology.
Mercedes-Maybach Vision 6 (Concept cars)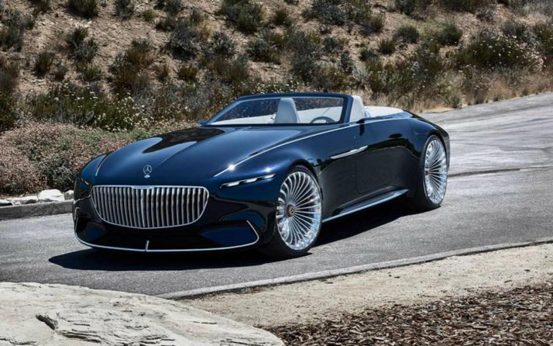 The Mercedes-Maybach Vision 6 is a concept car that showcases Mercedes-Maybach's forward-thinking design for future luxury cars. This convertible concept car made its debut at the prestigious 2016 Los Angeles Auto Show.
The Maybach Vision 6 convertible features an attractive exterior design, equipped with an electric drive system and excellent power performance and comfort. Its body length reaches an astonishing 6 meters, and it is powered by four electric drive engines, providing powerful power output for this large convertible.
In terms of interior, the Vision 6 adopts luxurious interior materials and exquisite craftsmanship, creating a stunning luxury experience. Furthermore, although the Vision 6 is a concept car, it showcases Mercedes-Maybach's ambition and vision for future automotive technology and luxury brand positioning.
Tesla Roadster (Unlisted)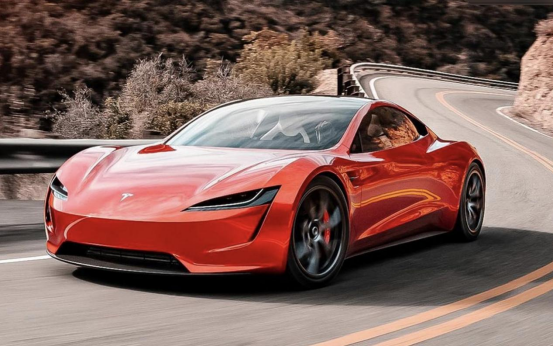 The Tesla Roadster is an electric sports car produced by Tesla Motors. It was first introduced in 2008 and has achieved considerable success in the market. The Tesla Roadster features lightweight body design and advanced battery technology, offering excellent acceleration performance and long-range capabilities, making it one of the pioneers in the electric sports car field.
The Roadster's powertrain system adopts pure electric drive and is equipped with advanced lithium-ion battery packs, providing outstanding driving performance and zero-emission environmental characteristics. This model has achieved remarkable achievements in terms of power performance, handling, and safety, setting a benchmark for the development of electric vehicles.
In addition, the Tesla Roadster has a stylish and dynamic exterior design, and the interior uses high-quality materials and advanced technological configurations, balancing driving pleasure and daily practicality. The success of this model has established Tesla's leading position in the electric vehicle market and set the direction for the future development of electric sports cars.
MG Cyberster (Unlisted)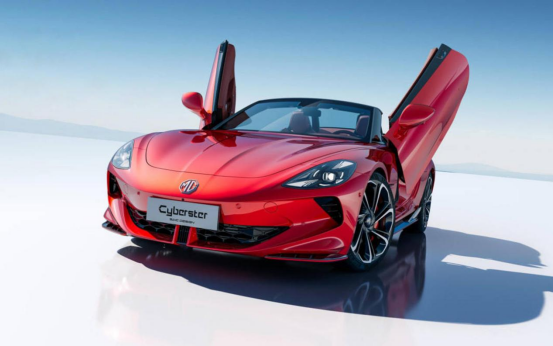 As showcased at the 2023 Shanghai Auto Show, it made its initial appearance as a concept in 2021 and has since developed into a mature production model. While not as radical as the original concept, or as previewed on MG's social media channels earlier this month, the latest images suggest it hasn't deviated too far from the initial sketches. MG has announced that it will be available for sale in the UK and Europe next summer, just in time for your dream road trip under the sunny skies.
Polestar 6 (Unlisted)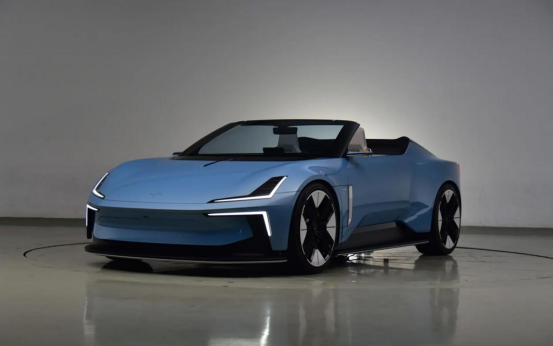 You may recognize this as the O2 Roadster, a two-seater electric concept car that made its debut as early as 2021 and received widespread acclaim, convincing the company to turn it into a reality. Say hello to the Polestar 6, with an expected delivery date of 2026.
Given Polestar's design form so far, it's no surprise that the Polestar 6 looks so impressive. We are told that it will be based on the same custom platform as the Polestar 5, and it will also be equipped with two electric motors, 872bhp, 664lb ft of torque, and the ability to sprint from 0-62mph in 3.2 seconds. Its top speed exceeds 155mph.
Bentley EXP 12 SPEED 6E (Unlisted)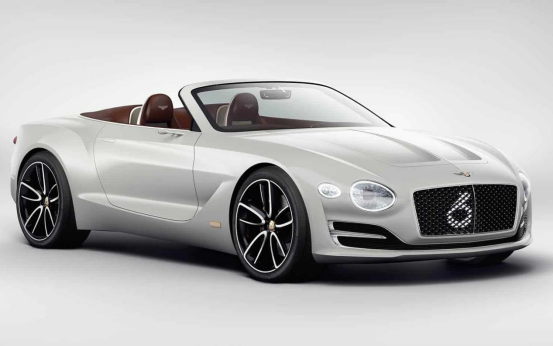 The Bentley EXP 12 Speed 6e made its debut at the 2017 Geneva Motor Show. It is a stunning two-seater convertible concept car that previews the electric future of the British luxury brand and provides an opportunity for public feedback. While the exterior looks familiar, the interior is completely different, with a yoke-shaped steering wheel and a "new cockpit" design for the driver and passenger, with the idea that the occupants will sit between the batteries rather than on top of them. We think it's a clever idea. While this concept car only has enough power to move on and off the stage, Bentley states that any production version would have a real-world range of around 300 miles.
MINI Cooper SE Convertible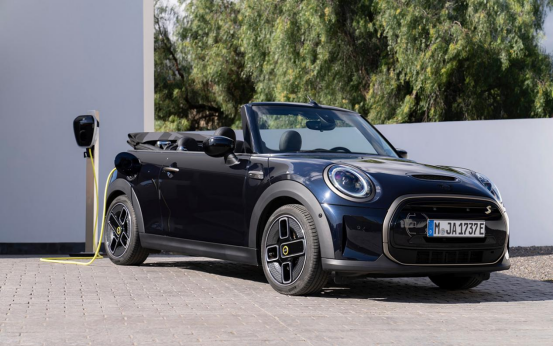 BMW's Mini showcased a new Mini Cooper SE Convertible all-electric convertible car for the first time at the "MINI Takes the States" event in the United States. The new car is based on the Mini Cooper S Convertible and is equipped with the Cooper SE electric drive system, with a maximum horsepower of 184 and a 0-100km/h acceleration time of just 7.7 seconds.
Currently, the all-new Mini Cooper SE Convertible all-electric convertible car is only available as a display vehicle, and there are no plans for production or release.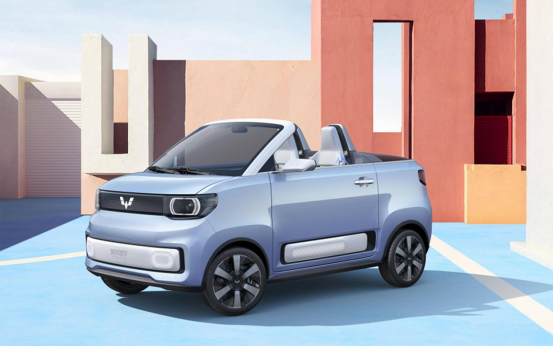 From China, the electric convertible car includes the Wuling Hongguang MINI EV Cabrio. On September 25th, 2022, SAIC-GM-Wuling launched the MINI EV Cabrio, with a single configuration priced at 99,000 RMB ($13,760).
The Hongguang MINI EV Convertible features an IP68 protection rating, dustproof and waterproof capabilities, an electric soft top (available in red or black), dual-tone interior color schemes (red + black or white + black), a new two-spoke steering wheel, dual 10-inch screens, and the elimination of the rear seats. The exterior colors include green, modern black, and sky blue.
The electric motor used in this micro electric convertible car can generate 30 kW of power and 110 Nm of torque. It can accelerate from 0 to 50 km/h in eight seconds and has a top speed of 100 km/h. It is equipped with a 26.5 kWh LFP battery pack, providing a range of 280 kilometers. Charging from 20% to 100% state of charge takes 8.5 hours.
Ferrari 296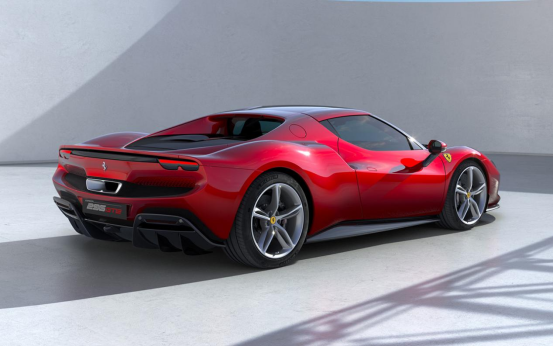 The Ferrari 296 GTB is a hybrid supercar introduced by Ferrari. This car is powered by a V6 internal combustion engine and an electric motor, working together to provide powerful driving force. The Ferrari 296 GTB incorporates Ferrari's latest V6 powertrain technology combined with electric assistance to deliver outstanding performance.
Furthermore, the Ferrari 296 GTB features a range of advanced technological features, including an electrically assisted turbocharging system, an electronic limited-slip differential, and the latest generation of vehicle dynamics control systems. The application of these technologies allows the 296 GTB to have excellent handling performance and driving experience.
In terms of exterior design, the 296 GTB continues Ferrari's sporty aesthetics, with smooth body lines and dynamic contours. The interior adopts high-quality materials and exquisite craftsmanship, creating a comfortable and luxurious driving environment.