Top 10 Electric Vehicles Ideal for Elderly Drivers
Electric Vehicles have excellent features such as silence, zero emissions, and low maintenance costs, and can better meet the travel needs of the elderly. Therefore, this type of vehicle has become the preferred choice for the elderly. The preferred tool for traveling.
As a mini car, Wuling MINI EV adopts a front-rear drive and three-door four-seater layout. The permanent magnet synchronous motor it is equipped with can provide a maximum torque of 85Nm and a maximum power of 20kW. The model equipped with a ternary lithium battery has a NEDC mileage of 120km. Models equipped with lithium iron phosphate batteries have a NEDC cruising range of 170km, which can meet daily transportation needs and can easily handle short-distance travel. Choosing this car is a wise choice.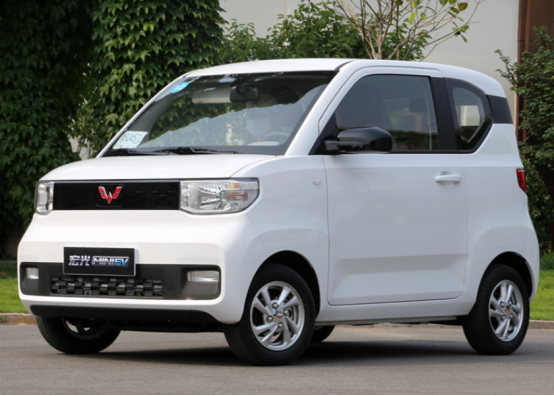 BYD Dolphin has occupied many BYD brand firsts, such as: the first model to adopt BYD's new logo, the first marine car series model, the first model based on e-platform 3.0, etc. The exterior design of BYD Dolphin is eye-catching, and the bionic design throughout the car can easily win people's favor.
BYD Dolphin has certain advantages in size. Although it is a typical small car, the actual internal seating space is more advantageous than other fuel vehicles of the same level. A car equipped with a 70kW motor can meet daily travel needs, and the entry-level model can achieve a NEDC mileage of 301km, which can meet basic daily travel needs.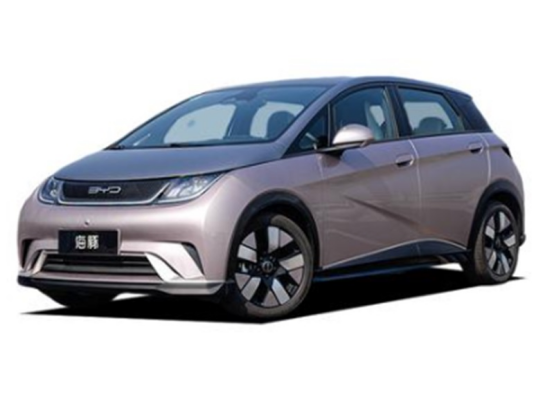 ORA black cat has a retro appearance. As the entry-level model of the ORA brand, the black cat is equipped with electric motors with two powers of 35kW and 40kW. It adopts a front-wheel drive and four-door and five-seat layout. The entry-level model has a NEDC cruising range of 301km. It is mainly recommended. The NEDC cruising range of the model is 351km, and the NEDC cruising range of the top model is 401km. In the fast charging mode, it can be charged to 80% in half an hour, which is suitable for daily commuting to and from work or short-distance travel, and is very cost-effective.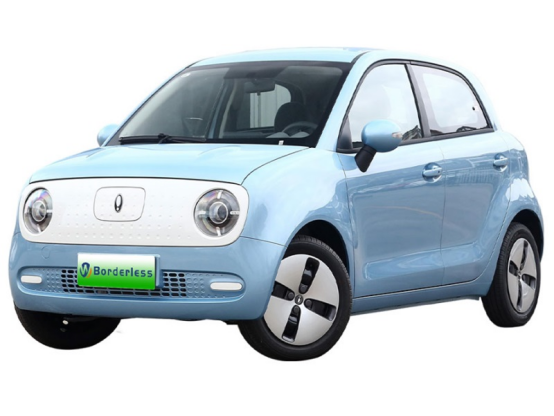 NETA V is a rare small SUV pure electric model in this class. It is equipped with a 40kW or 55kW permanent magnet synchronous motor. The standard range model can achieve a NEDC range of 301km, and the long range model can achieve a NEDC range of 401km. In charging mode, it only takes 0.5h to charge to 80%. The front-wheel drive layout makes a huge contribution to the trunk volume of NETA V, providing ample trunk space for a variety of family car scenarios. Overall, the NETA V has good driving operability and the central control screen is smooth to use, making it a practical family car.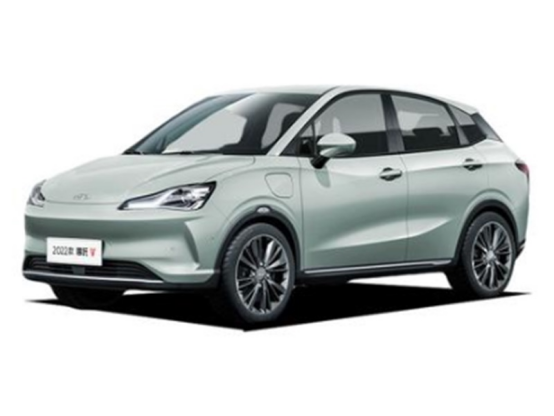 LEAPMOTOR T03 is a mini electric car. The car's body proportions are well-proportioned. The slightly square body can also increase the headroom in the second row. The exterior design is very classy. The interior is simple, with most functions controlled through the touch screen, and the three-spoke flat-bottomed steering wheel is more dynamic.
It is worth noting that only the entry-level model of LEAPMOTOR T03 is equipped with a 55kW motor and has a NEDC cruising range of 301km, while other models are equipped with an 80kW motor and the NEDC cruising range reaches 401Km, which is not common in this model. Leopao T03 charges quickly. In slow charging mode, entry-level models only need 2.75 hours, and other models only need 3.5 hours to charge to 100%. Overall, LEAPMOTOR T03 is a cost-effective choice suitable for urban transportation.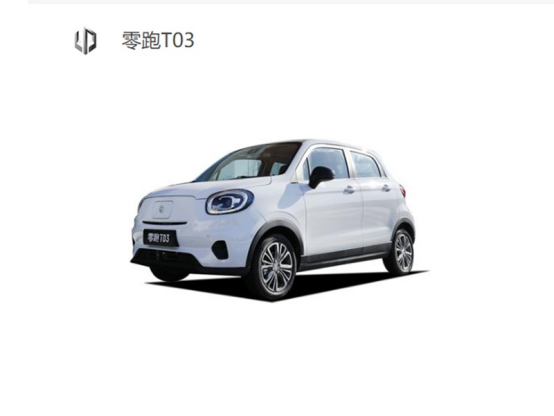 As a mini car, KiWi EV has a bold and unique appearance, with square design elements filling the entire body. The front face is equipped with a square light strip design, which makes it look three-dimensional and layered. The interior design of KiWi EV is very simple, with a variety of color combinations such as gray/white, black and white/pink. The overall visual effect is bright and has a certain sense of technology.
KiWi EV is positioned as a 4-seat pure electric mini car. The power part is equipped with a rear permanent magnet synchronous motor. The maximum power of the motor is 40kW. The NEDC comprehensive cruising range is 305km. When using fast charging, it can be charged to 80% It only takes 1 hour to charge, while slow charging takes 5 hours to fully charge.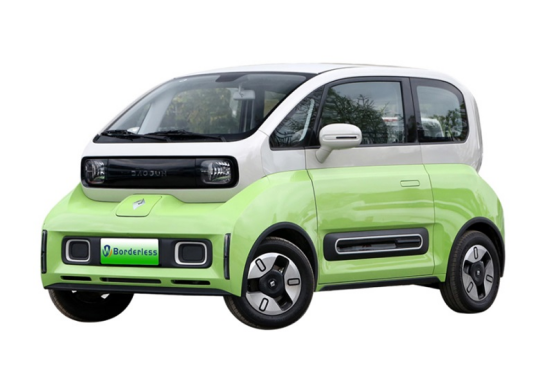 The exterior design of Wuling Bingo adopts a closed front face design, coupled with recessed headlights on both sides, which enhances the overall simplicity and personality. In addition, it also has a large fastback roof and powerful wheels, which make the side of the body more powerful. The oval-shaped center console and dual-screen design make vehicle operation more convenient. Overall, Wuling Bingo's appearance is generous and decent.
Wuling Bingo uses a permanent magnet synchronous motor with a total power of 50kW. The 31.9kWh lithium iron phosphate battery can achieve a pure electric cruising range of 333 kilometers and supports fast charging and slow charging charging modes. The battery life can fully meet the daily car needs of the family.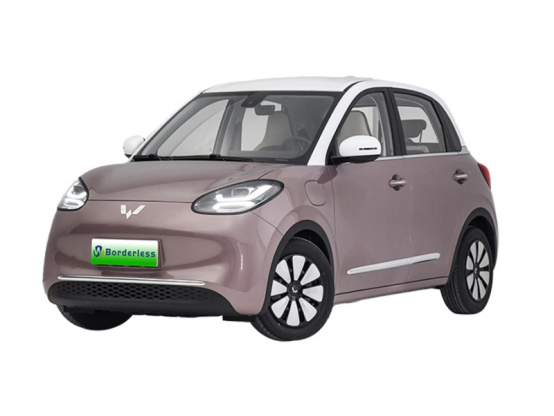 The Yuan PLUS Champion Edition continues to use the Dragon Face 3.0 design language. The front face adopts a closed design, equipped with LED headlights on both sides, connected by a silver trim strip, and there are ventilation openings in the lower enclosure. The car is equipped with a suspended LCD instrument and a suspended central control screen, and the central console incorporates muscular line elements.
The new car will be equipped with a 150kW front single motor with a maximum output of 204 horsepower. The car is equipped with 49.92kWh and 60.48kWh blade batteries, with corresponding pure electric cruising ranges of 430 kilometers and 510 kilometers respectively. The battery supports 70kW/80kW DC fast charging and 2.2kW external discharge function. BYD Yuan PLUS has excellent competitiveness and product strength. Its rich technological configuration and spacious seating space are enough to meet daily commuting needs. It is more suitable as a choice for our family travel scooter.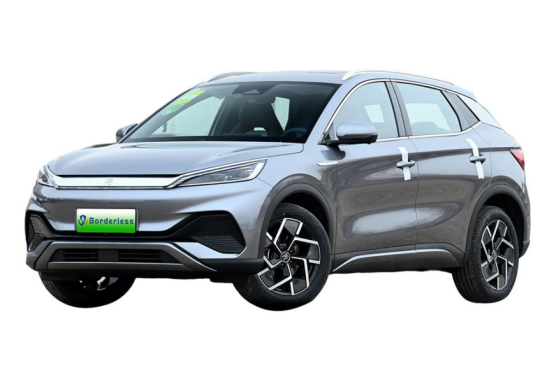 Changan Benben E-Star is a miniature pure electric scooter with a practical 5-door and 5-seater layout. Equipped with a 55kW motor and with an NEDC cruising range of more than 300 kilometers, the Benben E-Star's fast charging only takes half an hour, so you don't have to worry even if the battery is low. This makes it not only suitable for transportation needs, but also can easily handle short-distance travel.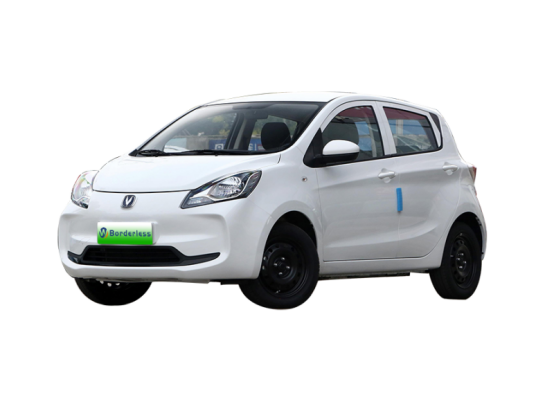 The compact body of Chery EQ1 incorporates quite complex and varied design elements, including rounded curved surfaces and geometric patterns, as well as exaggerated and radical ridges. The design is quite bold. The four-wheel and four-corner design concept is adopted to maximize the interior space within the limited body size. The interior adopts a color-blocking design to be unified with the exterior. The combination of various bright colors greatly increases the fashion sense of the car.
The overall power output of the Little Ant vehicle is gentle and equipped with a permanent magnet synchronous motor with a maximum output of 30kW (41Ps); in terms of battery life, the vehicle is available in two versions: 301km (NEDC) and 408km (NEDC).